Key Features
Available for XU60 and XU90.
This stop can be incorporated into straight track positioned in between roller pitches for XU60/XU90.
Speed up spools are supplied at the stop position to increase gaps between loads. Speed up jump chain assemblies can also be used for this application.
Incorporates double acting pneumatic air cylinder.
Air consumption for each cylinder operation 0.70 litres.
Standard widths available:  412mm, 462mm, 512mm, 612mm, 762mm and 912mm. Other widths available on request.
Video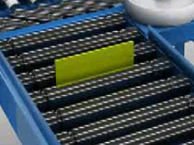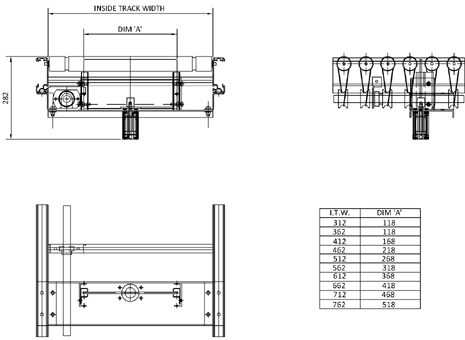 Lineshaft Powered Roller
Range