All of our Conveyor Units range, including our ancillary equipment, is designed, engineered and manufactured, to quality standard BS EN ISO 9001:2015, here at our 150,000 sq. ft. manufacturing site, set across seven acres in Stourport-on-Severn, Worcestershire.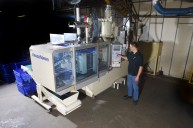 Our constantly-growing manufacturing workforce is made up of specially trained & skilled engineers and technicians united by our passion for creating and manufacturing conveyor systems that stand up to the most rigorous scrutiny and everyday real-world usage. And we go out of our way to make sure it happens.
Strict selection measures for our raw material suppliers, not only ensure we eliminate issues during production but also results in the manufacture of very high-quality Conveyor products.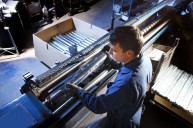 We are constantly looking at ways in which we can rationalise our work processes to maximise the efficiency of our production capability. Our powder coating plant and curing oven are just two areas where we have recently made significant investments to become faster and leaner in our production methods.