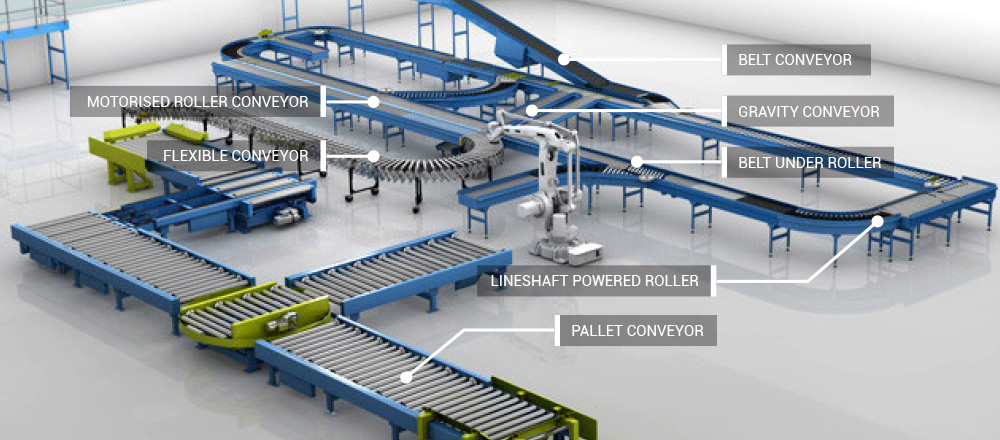 Controlling the Flow
Vertical Blade Stop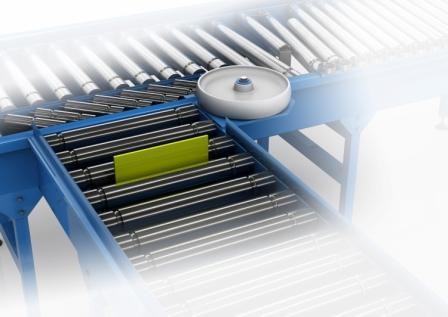 Can be incorporated into any straight track position inbetween roller pitchings on XU60 and XU90 conveyors.
Inclusive of double acting pneumatic air cylinder fitted with flow regulators.
Line Brake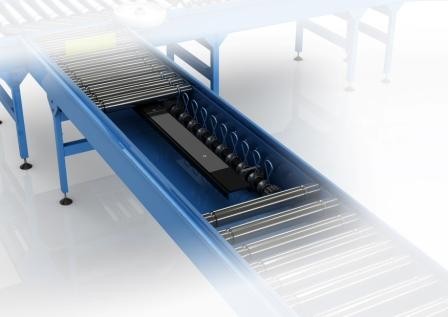 A pneumatically operated friction pad stops the rollers and gives a negative line pressure over a standard length of 890mm.
Includes two pneumatic thrusters.
Transfer Elements
Chain Transfer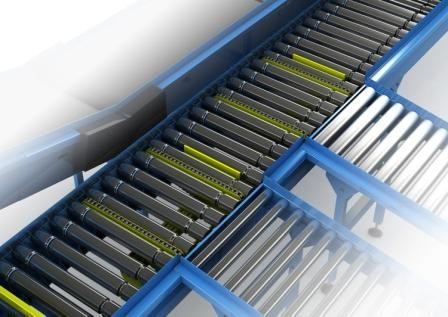 Twin or triple chain units available.
Steel or polysteel chain.
Double width unit available.
With double acting pneumatic air cylinders fitted with flow regulators.
Belt Transfer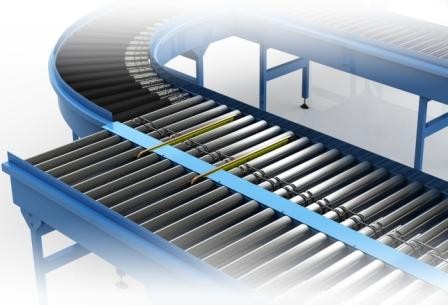 Flat toothed, rubber – backed for optimum product grip, truly endless timing belt.
Self driven from SEW motor unit.
Maximum frequency of operation is 25 operations per minute.
Also available as a triple-band.
Pusher Unit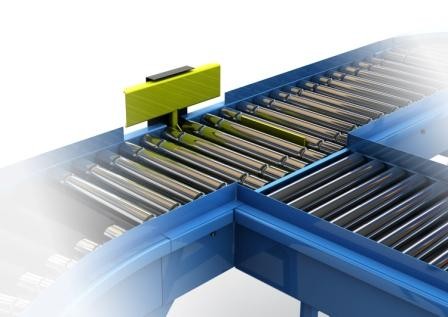 Includes rodless pneumatic cylinder.
Suitable for moving loads of 25Kg.
Switching and Merging
Switch Sorter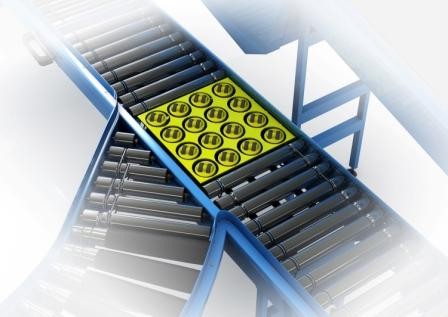 Minimum product size 200mm by 200mm.
Pneumatically Operated 45° Switching Angle.
30° Merge Section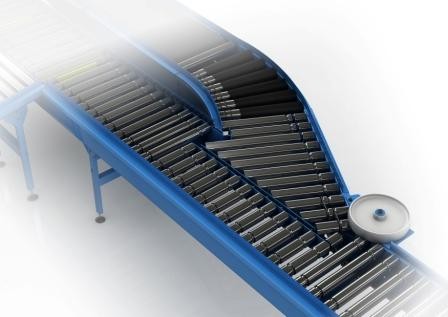 Right or left hand.
Available widths: 362 – 762mm.
Intermediate rollers available.
Inclines / Declines
Belt Conveyors
Designed to match the uni-xu Powered Roller Range.
Steel skid or roller deck.
Easily maintained.
Full steel under guarding fitted as standard.
Full range of belt types for all applications.
Incline / Decline Conveyor
Geared Motor Units.
End Drive.
End Tension.
Terminal End.
Intermediate Drive.
Nose-Over.
Change of Direction.
Bends
Motorised Roller Bend
All bends have taper plastic sleeved rollers.
Heavy duty belts are used throughout.
A steel grooved insert is used at the drive belt position.
Available in 30, 45, 60 & 90° angles.
All bends have true tapered rollers to ensure correct product orientation.
Accessibility                                                 Positioning
Lift Up Gate Section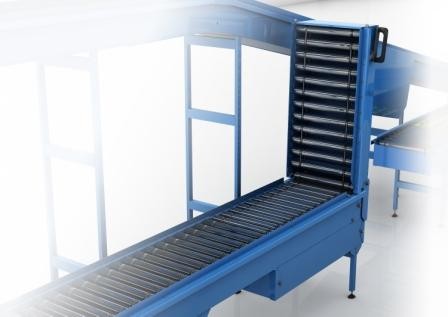 Standard gate sections give 900mm clear access.
Spring assisted lift.
Available in 362 to 762 widths.
Fitted with plastic rollers powered by a motorised roller.
Pack Positioning Unit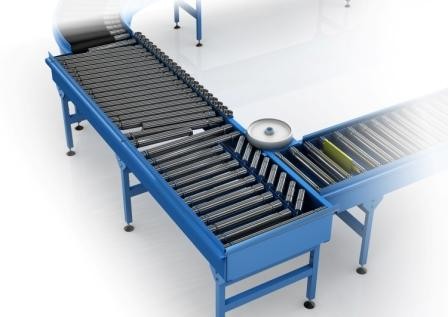 Fitted with angled rollers which guide loads to any side of the conveyor and within reach of bar code scanners.