At Our Conveyor Units Ltd site in Stourport, we have made a significant investment in our unique demonstration and product experience centre to show the effectiveness and versatility of the modular system design.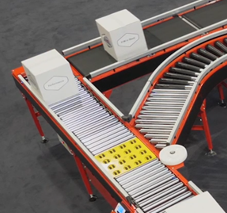 Featuring our ZoneLogixPRO 24V DC Conveyor equipment this circuit perfectly demonstrates the next leap forward in 24V zero line pressure conveying.  Exensive control functionality, choices of motor power and a unique scalable controls platform this product services all application from the most simple to the most complex.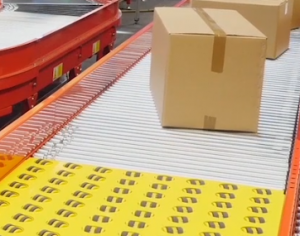 Designed specifically to meet the exacting standards of a hugely demanding Post & Parcel handling industry, our new range of Belt Conveyors and multi-functioning Switch Sorter units provide the robust, efficient and precise product movement this sector insists upon.
Ideal for conveying medium weight loads over long distances up to 30 metres from one drive or at high speeds (up to 107 metres per minute) our Belt Under Roller Conveyor shows the versatility of transporting or accumulating with the option of modifying from one to the other.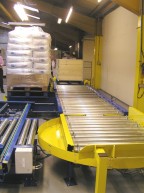 Customers can also see our working Pallet System – another modular system comprising heavy duty chain conveyor, roller conveyor, chain transfer and turntable modules.
Our Aluminium Range is on display too, a fully operational carousel – combining technology and ergonomic design aesthetics. The metal's natural coating of aluminium oxide provides a highly effective barrier to the ravages of air, temperature, moisture and chemical attack, making it a useful construction material, suitable for conveyor systems in many applications, for example, the food/drink and pharmaceutical industries, in addition to environments where conveyor systems are on public display, such as baggage handling systems at airports.
Both our clients, and indeed your clients, are welcome to visit or use these facilities for presentation or training purposes. Simply chat to a member of our Sales Team to arrange your visit.