Almost anything can be purchased on-line in today's markets and to many internet retailers material handling systems play a key part in ensuring orders are processed with speed and free of errors, usually within 24 hours or less after an order is received. This is coupled with the need to manage returned goods which can be up to as much as 25%.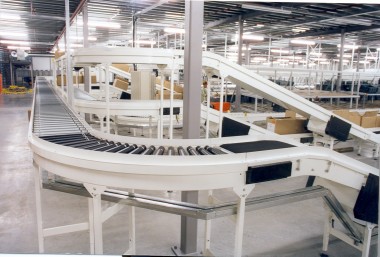 The volume of orders received often increases demand on conveyors to buffer large volumes of picked orders, prior to final sortation for dispatch. Conveyor Units have a number of UNI-XU® solutions for buffer storage ready to induct picked orders into sorters, frequently at high speed.
Another leading high street fashion retailer has received in excess of 1.5Km of conveyor over four sites in the UK and Germany.  Conveyor Units' Lineshaft conveyor, 24 volt Zero Line Pressure conveyor, Belt and Gravity conveyors have been used extensively for order picking, waste disposal, cross-docking and despatch of products to stores throughout Europe.