The new C Channel Conveyor Range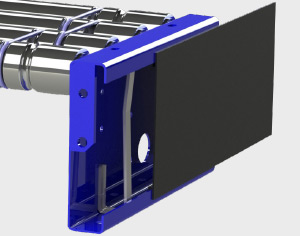 IMHX 2016 is the venue for the launch of the new C Channel conveyor range.
The 'C channel' profile offers numerous benefits to all who deal with our conveyors – from System Integrators, Installation Teams to End Users.
The section maintains its rigid 2.5mm thickness and durable powder coat painted finish and is now formed into an effective 'C' section 175.5mm x 40mm having return folds for retention of the facia.
The 'C' channel conveyors not only incorporate all of the ancillary items currently available in the 'Z' section format, it now offers the space to house motorised roller circuit boards, air pipe and electrical cables on either, or even both sides of a conveyor.
Download the C Channel E-Shot by clicking the image below