UNI-XU.TV VIDEO CHANNEL Your virtual showroom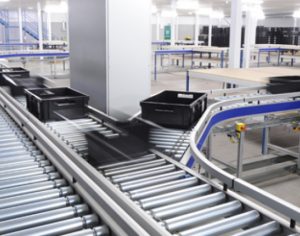 Your virtual showroom to demonstrate Anytime, Anywhere!
Whilst many of you will be familiar with our Demonstration Room and its facilities, we appreciate that logistically it's not always possible for you and your customer to visit our premises to view the conveyors first-hand, making it difficult to extol the virtues of the UNI-XU range.
With the introduction of our new website UNI-XU.TV we hope we can provide a virtual Exhibition Room enabling you and your customers to view the conveyors to be supplied and providing you with an effective tool to help in your negotiations. We have made the site as anonymous as possible omitting Conveyor Units name from the web banner. The concept being the promotion of the UNI-XU range, not Conveyor Units.
Footage includes individual products as well as our exhibition system in 'sortation', 'accumulation, and 'order picking' mode. Access to the videos can be gained via the 'TV' website.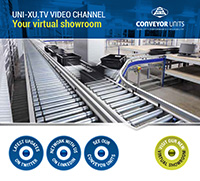 Download our eshot here