Overview
Incorporates 35 mm diameter rollers, set at 37.5mm pitch. Drive capacity per roller 4Kg.
Available in 'Z' section framework only, 178mm x 32mm x 2.5mm fully jig welded 'Z' section framework.
Standard speeds available 12, 15, 20, 25 and 30 metres per minute as nominal. Other speeds available on request.
Low pressure accumulation.
Suitable for conveying very small products with a minimum product length of 113mm.
Drive up to 36 metres from one 0.37Kw drive unit.
Supplied in 3 metre fully assembled lengths as standard. Other lengths available on request.
Standard widths available: 412, 462, 512, 612, and 762mm. Other widths available upon request.
Full product testing available in our showroom.
Also available in stainless steel.
Videos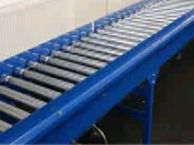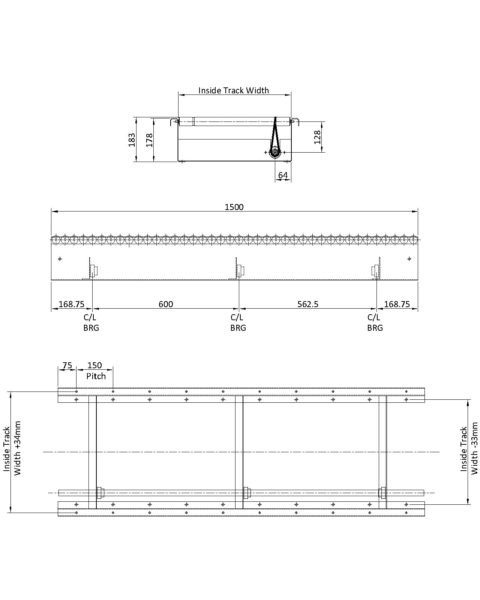 Lineshaft Powered Roller
Range